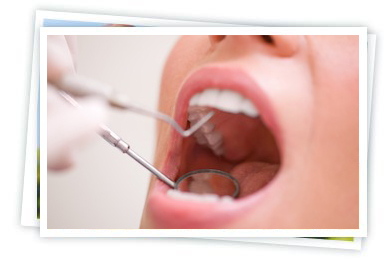 If you notice any of the symptoms of gum disease (periodontitis), you need to call us ASAP.
The quicker you act, the better.
That's because early treatment can ensure that the damage brought on by the disease will be reversed. Other serious health conditions may also be prevented.
After we check and diagnose your dental problem, we can then start treatment. The first options considered for periodontitis are usually the least invasive non-surgical forms of treatments, such as:
Professional Cleaning. Your plaque and tartar can be removed from and above the gum line during a professional cleaning. Tartar is especially difficult to remove just by brushing and flossing alone. More frequent cleanings may be necessary if you show signs of gum disease.
Scaling and Root Planing. This procedure may be required if we see that you have plaque and tartar (a type of hardened plaque, which is also called calculus) under the gums which have to be removed. During the scaling, we can scrape off the tartar from above and below the gum line.
During the root planing, special instruments are used along with local anesthesia to smoothen the rough spots on the tooth root. This removes the stubborn tartar from deep periodontal pockets and bacterial deposits from the tooth root. It also offers a clean area for the gums to reattach to your teeth. In some cases, it may also be necessary to deliver local antimicrobials straight into the periodontal pockets.
After this procedure, your gums may develop some temporary sensitivity to cold foods and drink, and they may even bleed. The infected gums need to heal, and meanwhile some of the upper root surfaces may be exposed. This is usually temporary, and you can use gel or toothpaste for sensitive teeth to minimize the discomfort.
Usually, the scaling and root planing procedure is enough to treat gum disease. However, surgical procedures may be necessary if the tissue around your teeth is not healthy or the bone supporting the teeth have been destroyed or severely damaged, and they cannot be repaired with nonsurgical means. The type of surgery required will depend on your particular problem.
Give us a call today at our office Coastal Smiles at Monkey Junction Office (910) 796-8305 or our Landfall Office (910) 239-9231, we can assess the condition of your teeth and provide the necessary treatment.