Family Dentist Wilmington, NC – Coastal Smiles Family Dentistry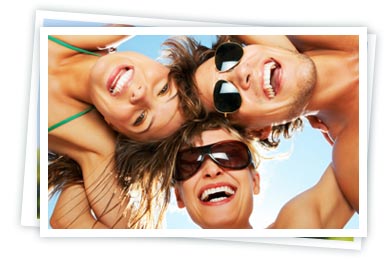 Coastal Smiles Family Dentistry offers the personalized approach that makes you and your family always feel welcomed. Our dental practice is focused on providing care that is both gentle and affordable. We believe that the comfort of our patients is just as important as the maintenance of a healthy smile. When you need a trusted family dentist, there is no need to go anywhere else.
Our caring approach sets us apart as one of the most personable dental providers in the area. At our state-of-the-art facility, we are focused on helping each patient to feel as comfortable as possible in our relaxing environment. We want you to feel happy and relaxed, and we do this by:
Providing a coffee bar in our lobby. Go ahead and help yourself to coffee before your dental appointment.
Our ultra-soft dental chairs are available for your comfort along with flat screened televisions so you can enjoy while receiving treatment.
You don't have to endure the stress of being referred out for procedures such as dental implants, extractions, root canals and dentures. 99% of dental procedures are performed here in our office.
Whether you need emergency dental care or a routine checkup, we offer a calm and welcoming environment where you can receive the premium dental care you deserve. Our goal is to make sure our office is as comfortable as possible for the entire family to enjoy.
Schedule your appointment
Contact us to schedule an appointment by giving us a call or use our simple and easy online form.
Now Providing CEREC Technology

From routine cleanings to whitening and oral surgery, Coastal Smiles can provide the care your family needs.
We offer a range of services, including:
6 Months Smile
Complete Exams
Fillings
Whitening
Bridges, Veneers and Crowns
Tooth Extraction
Cosmetic Braces
We also provide a range of services for TMJ, custom sports mouth guards and complete or partial dentures.
If you are like many of our patients, you are nervous to come in for your procedure. We provide oral sedation that will be taken the night before and one hour before your procedure. This will relieve the pain and anxiety you have before your visit.
Worried about payment? We work with CareCredit to provide you with flexible, affordable payment options.
Two Great Locations
Patients can choose from our two great offices. Each office is outfitted with comfortable dental chairs and a relaxing environment. Our offices are as follows:
Monkey Junction Office: Located at 6419 Carolina Beach Road
Landfall Office: Located on 1337 Military Cutoff Road
Both locations have evening appointments for your convenience.
Coastal Smiles Family Dentistry is proud partners of the North Carolina Dental Society and the American Dental Association.
Your perfect smile awaits. Never deal with a toothache or a stained smile again. Call us today at (910) 796-8305 (Monkey Junction) or (910) 239-9231 (Landfall) to schedule your appointment. Scheduling can also be done using our easy, fast online form that takes seconds to complete.
Dental Blog: Tips and Healthy Teeth Information
Want to learn more on how to keep up with your teeth? Visit our Dental blog and get valuable tips and dentistry information to keep your teeth strong and healthy. Click here for the Dental Blog!

Now Accepting Patients at Two Convenient Locations
Monkey Junction Office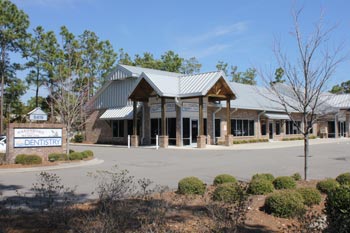 Get Google Maps Directions from your location.
Landfall Office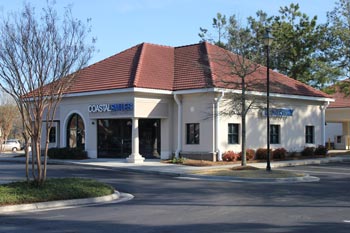 Get Google Maps Directions from your location.